Updated October 12, 2001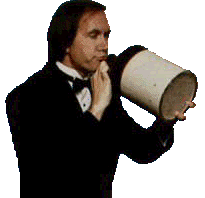 <![if !vml]>

<![endif]>
When you want something a little more, Bill asks other musicians to help him out. Friends who have joined him for various performances sing and play many instruments. Some of the folks who have performed with Bill have included Carol Ellis from Cuyahoga Falls specializing in harmony vocals; Marilouise Zarnosky from Columbiana playing string bass, and sometimes keyboard, hammered dulcimer, and harmony vocals; Marge Diamond from Elyria playing mountain dulcimer and sings; Linda Sigismondi from Gallipolis singing and playing lap dulcimer and guitar; Gary Deimling from Chardon playing bass and singing; Gary Groh from Medina playing harmonica and singing; Isaac Kirbawy from Akron playing guitar; Christin Keck from Kent singing lead and harmony vocals, playing whistles, flutes, guitar and autoharp; Steve Harbert from Kent playing finger style guitar and singing; Greg Candel from Brookville, PA, singing and playing banjo and guitar; Rockin' Robin Montgomery from Kent on keyboard and autoharp; Nancy Bird from Morgantown, WV singing and playing autoharp; Mike Lindsay from Kent playing recorders and hammered dulcimer. Many members of Dulci-More have also joined Bill Schilling and Folks performances. They include Don Blair from Berlin Center playing harmonicas; Connie Corliss from Salem, Donna Snyder from Salem, Ron & Susan Hutcheson from Beloit, Harold and Mary Windram from Leetonia, all playing lap dulcimer; Betty Onyett from Paris playing cello; Fred White from Damascus singing and playing guitar and harmonica; and Pete & Emery singing and playing mandolin and guitar with old-timey southern harmonies.  Many others have joined with Bill since this was written in 1998. Other updates will come along the way.
These performances feature the same high-energy performances from Bill as his other concerts, but add the chance to feature many more instruments and vocal arrangements. Bill encourages audience participation even while others are performing with him. There may be chances to feature specialty numbers depending on who joins Bill on any given performance.
Bill Schilling & Folks have been featured on stage and/or in workshops at Dulci-More Festival, Kent State Folk Festival, Little Mountain Folk Festival, Salem Jubilee, Boardman Park's Pioneer Days, Spring Fever Folk Festival, Worley Gardner Folk Festival, Defeated Creek Old Time Music Fest, and more.
Contact Bill Schilling by e-mail.
Return to Bill Schilling's Home Page.
Links to Other Home Pages Developed by Bill Schilling
Contact Information
984 Homewood Avenue
Salem, Ohio 44460-3816
330-332-4420